Now You Can Get That New-Car Feel Again By Following The Simple Steps Inside This Video
The Ultimate Cleaning Solution For The Inside Of Your Vehicle's Engine (Gasoline Vehicles Only)
How It Works
This Works Even if You Hate Working on Cars and Never Want to Know Anything About Them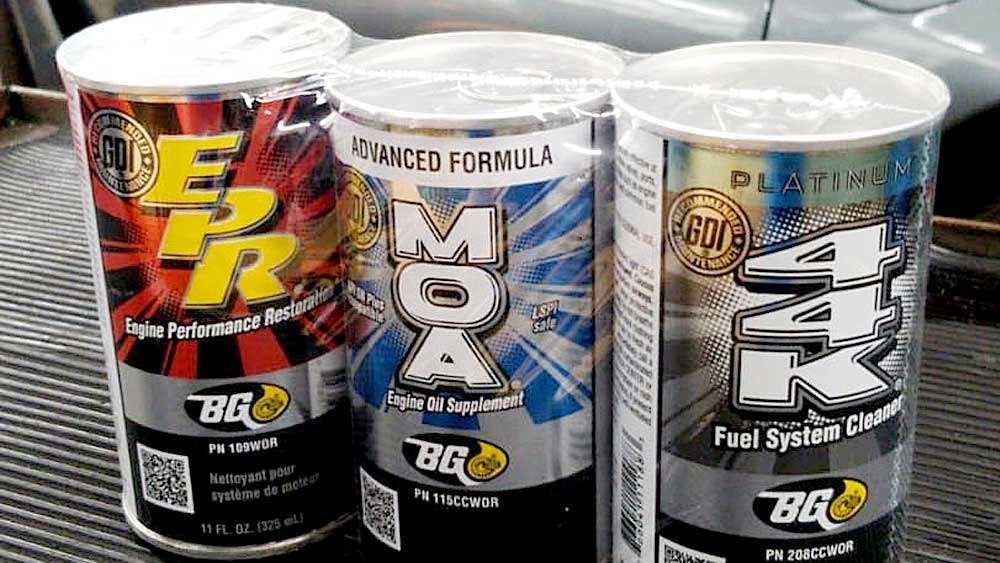 Step 1: Get EPR, MOA & 44K Fluids
Step 2: Watch The Engine Performance Restore Video
Step 3: Change Oil and Filter
What You'll Be Learning
Completely Remove The Plaque Build Up From The Inside Of Your Vehicle's Arteries
You'll be learning how to:
Dissolve sludge and varnish; decrease internal engine friction which means you'll have less wear on all internal moving parts.

Clean stubborn oil deposits; get the full benefits of your synthetic engine oil which means overall cooler internal temperature inside the engine which also helps reduce emissions.

Clean micro passageways in gasoline direct injection engines; get the full benefits of today's highly sophisticated engines which means Great Performance and always enjoying that new engine responsiveness!

Restore engine balance and power; you'll have piece of mind knowing that your engine's got your back, performing great all the time, whether you are merging on the freeway or racing up long steep winding roads.

Improve spark plug life; get better fuel economy which means spending less money at the gas pump and more time on the road.
What You'll Need To Perform This Service Yourself
It's Super Easy And Only Takes About 90 Minutes, Trust Me, Your Vehicle Is Going To Love You For This
You'll need the following items:
Following the EPR (PN 109E) manufacturer's instructions will do as they claim and improve the performance of the vehicle.
Following John's instructions will greatly increase the results / benefits on your vehicle.
This one time investment for John's instructional video will bring you benefits that come from hundreds of extremely satisfied customers.
Hi, My Name Is John Sadler
I Bring You The Experience And Expertise That I've Developed For More Than 35 Years In The Automobile Trade
Take a look at some of the stand out accreditations I've received:
ASE Certified: L-1 Advanced Specialist, Engine Performance, Brakes, Electrical / Electronic Systems, Engine Repair.

NATEF Evaluator Certified.

Prepared with ALLDATA software.

Member of International Automotive Technicians Network.

Continues education through on going training.

Invested in the proper tolls and equipment.

On the Automovtive Advisory Board at Cuyamaca College.